What is perfSONAR?¶
perfSONAR is a collection of open source software for performing and sharing end-to-end network measurements. It consists of multiple tools brought together in a manner best illustrated in the diagram below: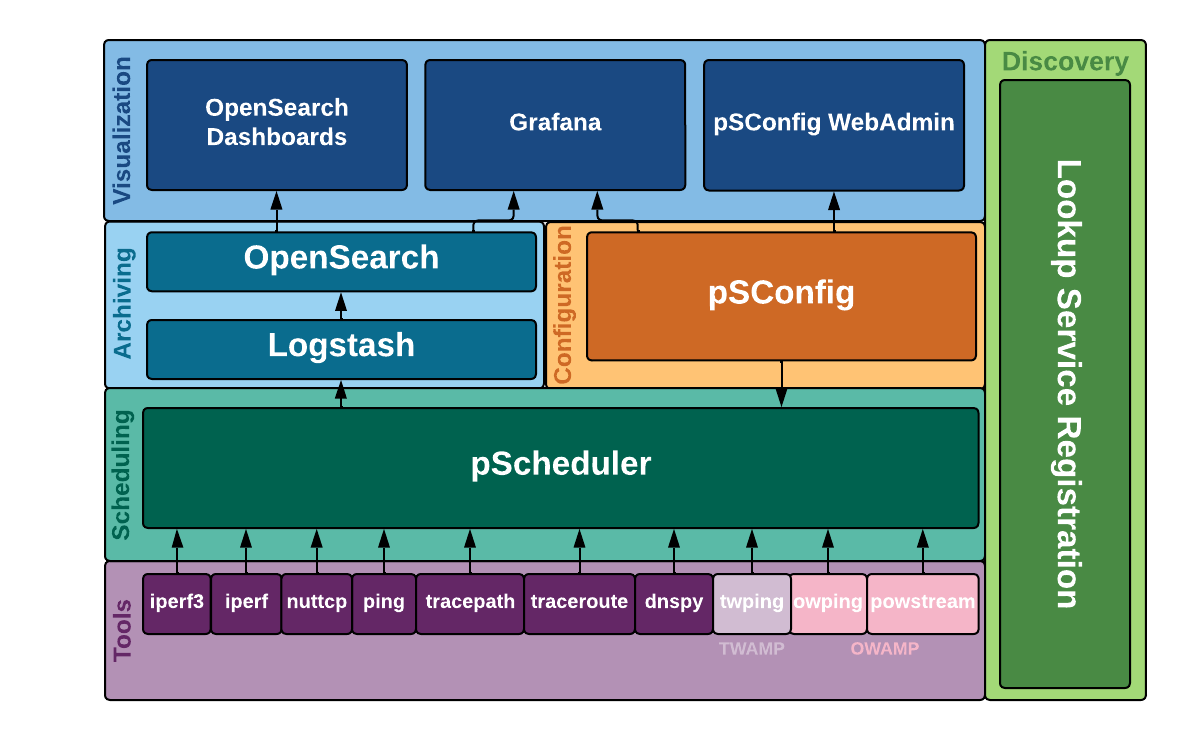 Your deployment may install some or all of the components depending on your goals. See perfSONAR Installation Options for a discussion on how to choose a deployment strategy that best suits your needs.
The sections that follow provide a brief in overview of the components at each layer and provide links to more detail where applicable.