Locating Remote perfSONAR testpoints¶
The perfSONAR project maintains a graphical interface to the services directory of all perfSONAR nodes. It can be found at this link:
Interacting with this service can be done by scanning the map to find an instance where you may know a location, or by trying to search on specific terms.
As an example, a search for "es.net" will return hosts that have that domain: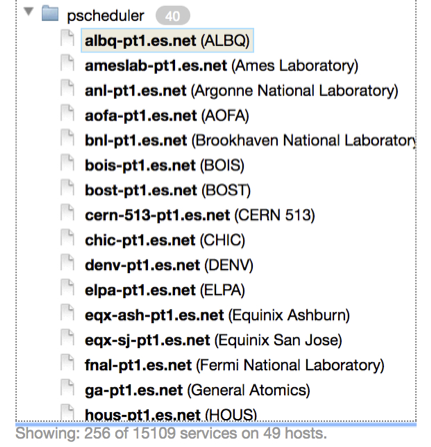 Clicking on a host will bring up specific information about the software and hardware:

Searching the map after narrowing the results will place specific red beacons for each host. Zooming into a region that has a larger red beacon will show where individual nodes are located: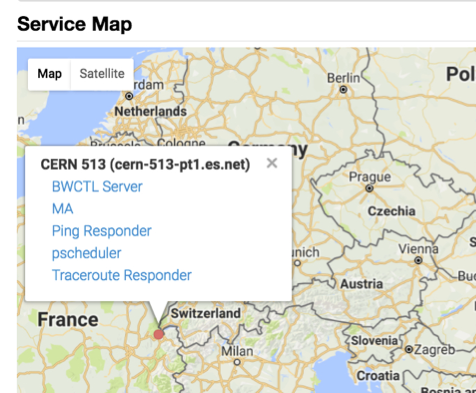 Note that map functionality relies on accurate latitude and longitude information, that is entered when the machine is configured. Machines that have inaccurate information will not be placed correctly.